Upright to trial pioneering muscle recovery technology!
Upright to trial pioneering new worker comfort technology!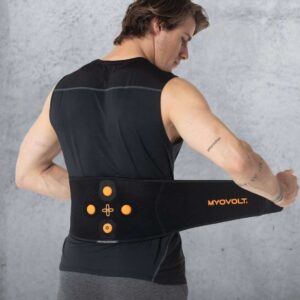 We all know that construction workers (and particularly scaffolders) are some of the most hardworking individuals on Earth.
We often put their bodies through a lot of stress and strain, which can lead to muscle soreness and fatigue.
Employee wellbeing
In a New Zealand first, Upright Scaffolding and Myovolt have teamed up to test the effectiveness of revolutionary wearable vibration therapy.
This pioneering approach is designed to maximise employee recovery and well-being.
The collaboration between the two organisations was born out of a shared commitment to improving the well-being of construction workers.
Upright Scaffolding's Health, Safety and Environment Manager, Chris Phahlert, says that "the health and safety of our team is always our number one priority. We're constantly looking for new ways to improve their working conditions and reduce the risk of injury."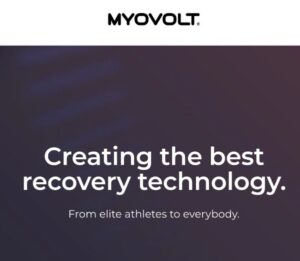 When the opportunity to trial Myovolt's wearable vibration therapy arose, it was a no-brainer for the team at Upright Scaffolding.
The Myovolt products being trialled have been used by sportspeople such as the Hurricanes and Chiefs Super Rugby players, Blackcap cricketers and NZ Olympic rowers.
Myovolt is now looking to expand this exciting technology into other industries, and construction is the perfect place to start given its high rate of injury.
Benefits of vibration therapy
The benefits of wearable vibration therapy include
Recover from muscle stress and damage faster

Increasing support and circulation

Warm-up muscles faster before work

Reduce muscle and joint soreness

Increase flexibility and range of motion
The trial is taking place at Upright Scaffolding's depot in Christchurch and Dunedin, and the results will be analysed by a team of experts from both organisations.
Employees willing to take part in the program will be offered different apparatus for the body but primarily the lower back, which is a common complaint for scaffolders.
Each employee will wear the device and report back on levels of comfort and other variables.
If successful, the program will be rolled out and offered to all staff at Upright Scaffolding and pave the way for other construction firms looking to improve working conditions for their employees.
We'll be sure to keep you updated on the progress of this innovative project!