CASE STUDY:
MOUNTAIN ARCHES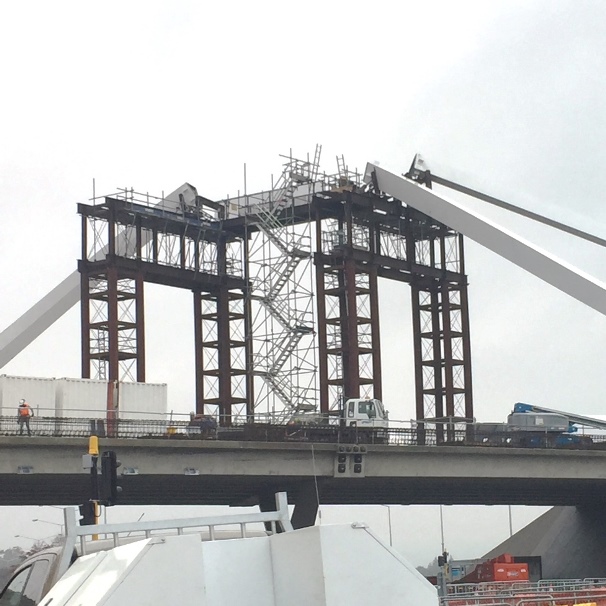 The Challenge:
Flexibility and strong on-the-ground communication helped to ensure that this iconic infrastructure project went smoothly.
The Detail:
Having supported infrastructure projects for the McConnell Dowell Downer Joint Venture before, the Upright team was keen to take on the scale and complexity of work for the new overpass and Mountain Arches, near Christchurch Airport.
Timing was critical for the project and it was essential that the Upright team be ready to meet changing needs quickly and without fuss.   Upright designed and installed multiple scaffolds, including scaffolding the entire underside of the main supporting pillars and building 12-metre access towers.
"Often, we were required on site at very short notice," said Upright Director Nick Pfahlert. "We're fortunate to have the scale and systems in place to get gear and teams to where they're needed, when they're needed." Nick also points out that good relationships are key. "We make it our job to build strong relationships with the site engineers and the guys on the ground. When things change and move daily, as they did on this project, it becomes critical to the successful delivery of a job."

WE CHECK OUT
SECTOR COMPLIANCE AT A GLANCE
Compliance and accreditation checks needn't be a hassle. Download  our Compliance Pre-Check form and view Upright's company and crew-level accreditation at a glance.