CASE STUDY:
SCARBOROUGH HILL RESIDENTIAL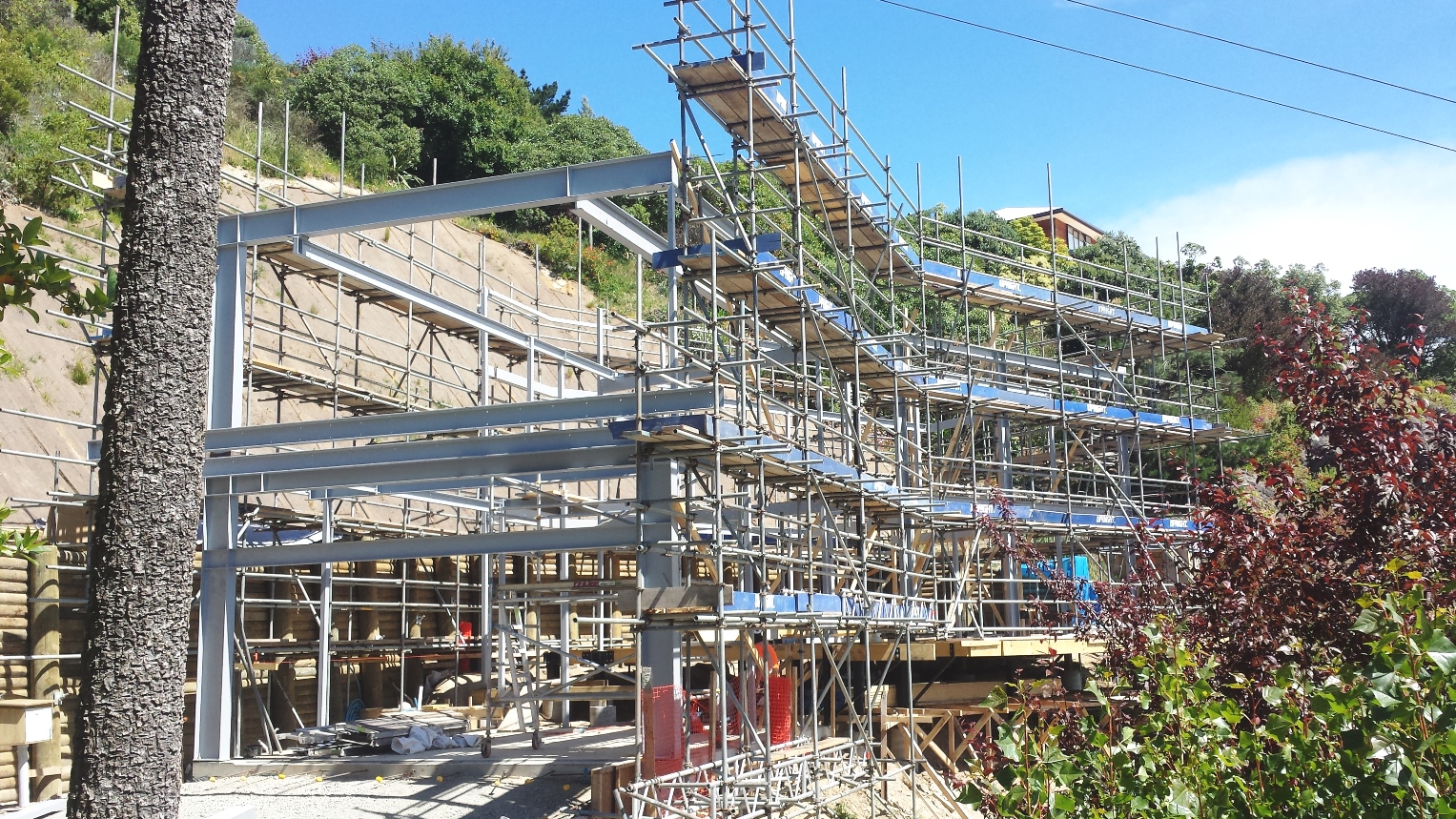 The Challenge:
Safely scaffold a new-build home at the base of Scarborough Hill without restricting trade access.
The Detail:
Nestled against Scarborough Hill, 20 metres above the main road, this architectural new build project presented a few challenges!
The first challenge was to work out how to tie in the scaffold to prevent it slipping down the hill while making sure the builders had free access to the whole site. Working the team at Parsons Construction, we elected to tie-in the scaffold to the steel base of the building. This set up provided good access for the majority of the build.
When the time came to remove the ties, we installed a large loading bay out over the driveway. This had two purposes, to stabilize the scaffold as a buttress bay and to enable the builders to move materials up to the house more efficiently, storing material on the scaffold if required.
Although a demanding site, some good planning, teamwork and numerous site visits to chat with the builders meant there were no holdups for the client.