CASE STUDY:
ST PATRICK'S AKAROA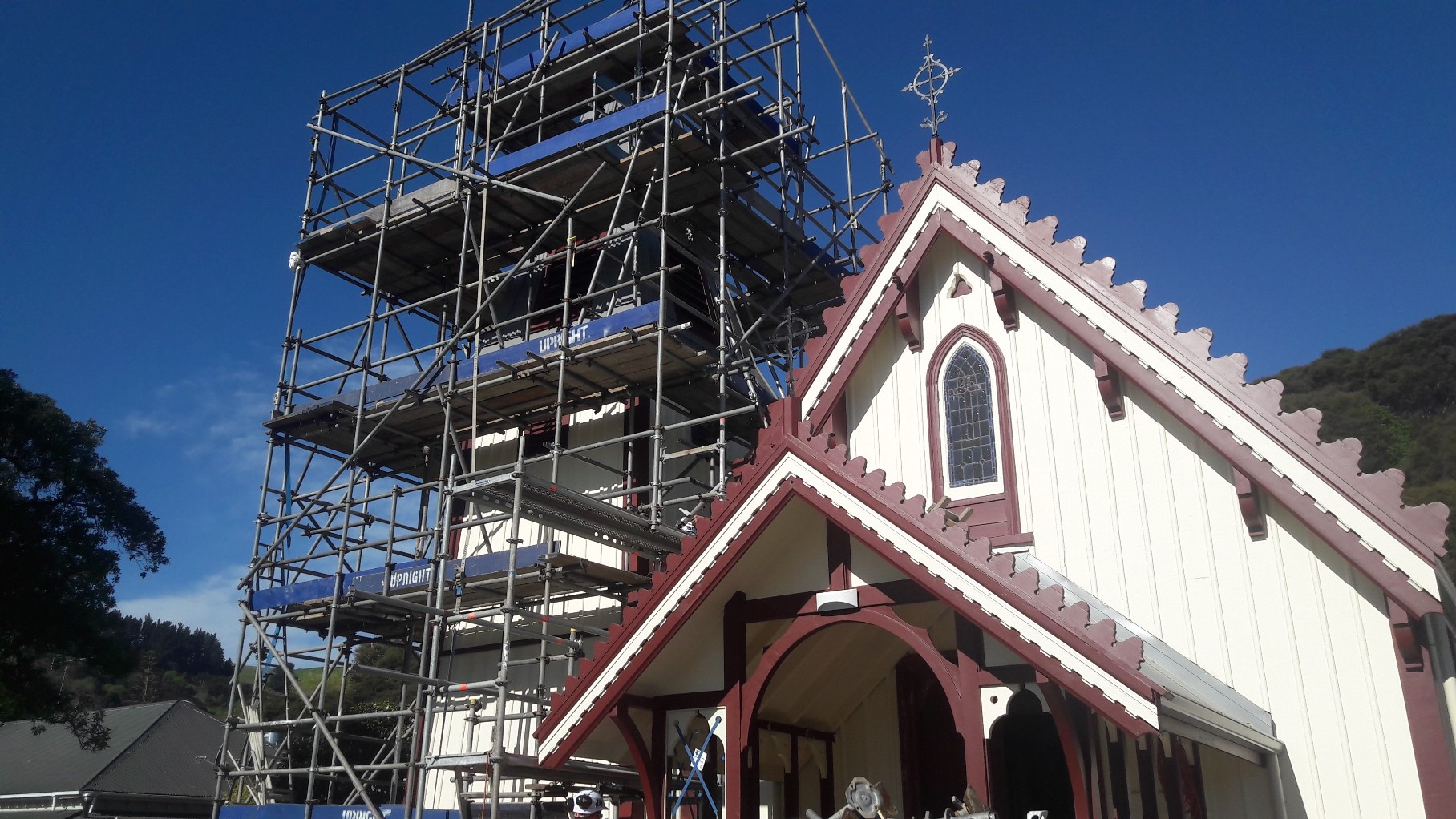 The Challenge:
Ensure the timely repair and refurbishment of a 150-year old community landmark.
The Detail:
St Patrick's Church in Akaroa has been in use since the 1860's.  Now over 150 years old the heritage building needed some serious TLC – funded by the local community.
To ensure continuity of work, Upright client Farrell Construction asked for weatherproof access to the exterior of the church. Upright scaffolded the outside of the building with a wider than standard platform and encapsulated this with 250 micron shrink wrap.
The wider platforms made it easier to move around the exterior, reducing the risk of damage from day to day activity. With room to move and no worries about the weather, the Farrell team could get on with reinstating St Patrick's to its former glory.

LET'S TALK:
CONTACT US TODAY
Do you have a project you'd like to talk through? Need a quote
or a visit to site? Contact us and we'll be in touch within the day.