CASE STUDY:
THE HIKURANGI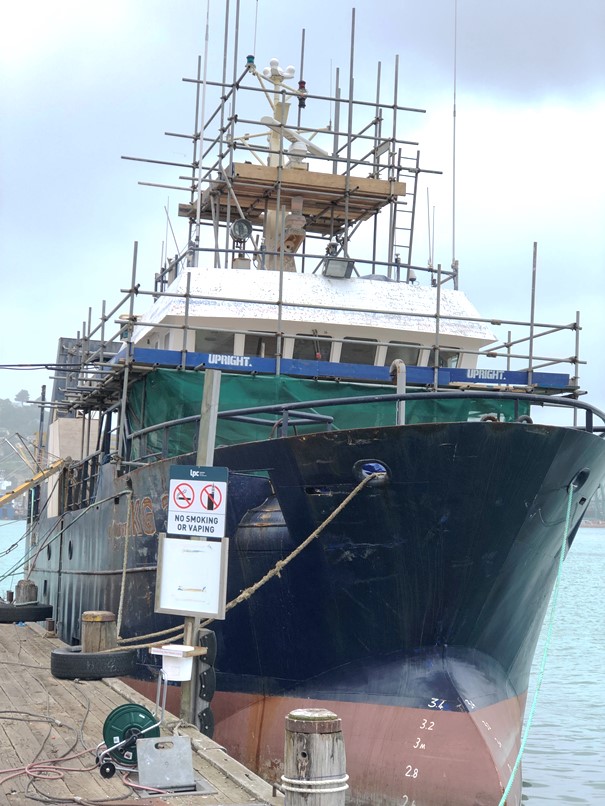 The Challenge:
Scaffold the wheelhouse and navigation mast of the Hikurangi for maintenance and repair.
The Detail:
Cameron Stark from Stark Bros bought the vessel Hikurangi with plans to upgrade her over 12 months.
The composition (aluminium) and nature of the maintenance required meant that much of the work would have to be hand-done. Timing (the summer school holidays had just begun) and with supporting the community in mind, Cameron offered the work to local students. Upright Scaffolding has a long-standing relationship with Stark Bros and was happy to scaffold the wheelhouse and navigation mast.
The Hikurangi is now red and white like the rest of the Stark Bros fleet, and happily plies the Lyttelton Harbour.

WE CHECK OUT
SECTOR COMPLIANCE AT A GLANCE
Compliance and accreditation checks needn't be a hassle. Download  our Compliance Pre-Check form and view Upright's company and crew-level accreditation at a glance.