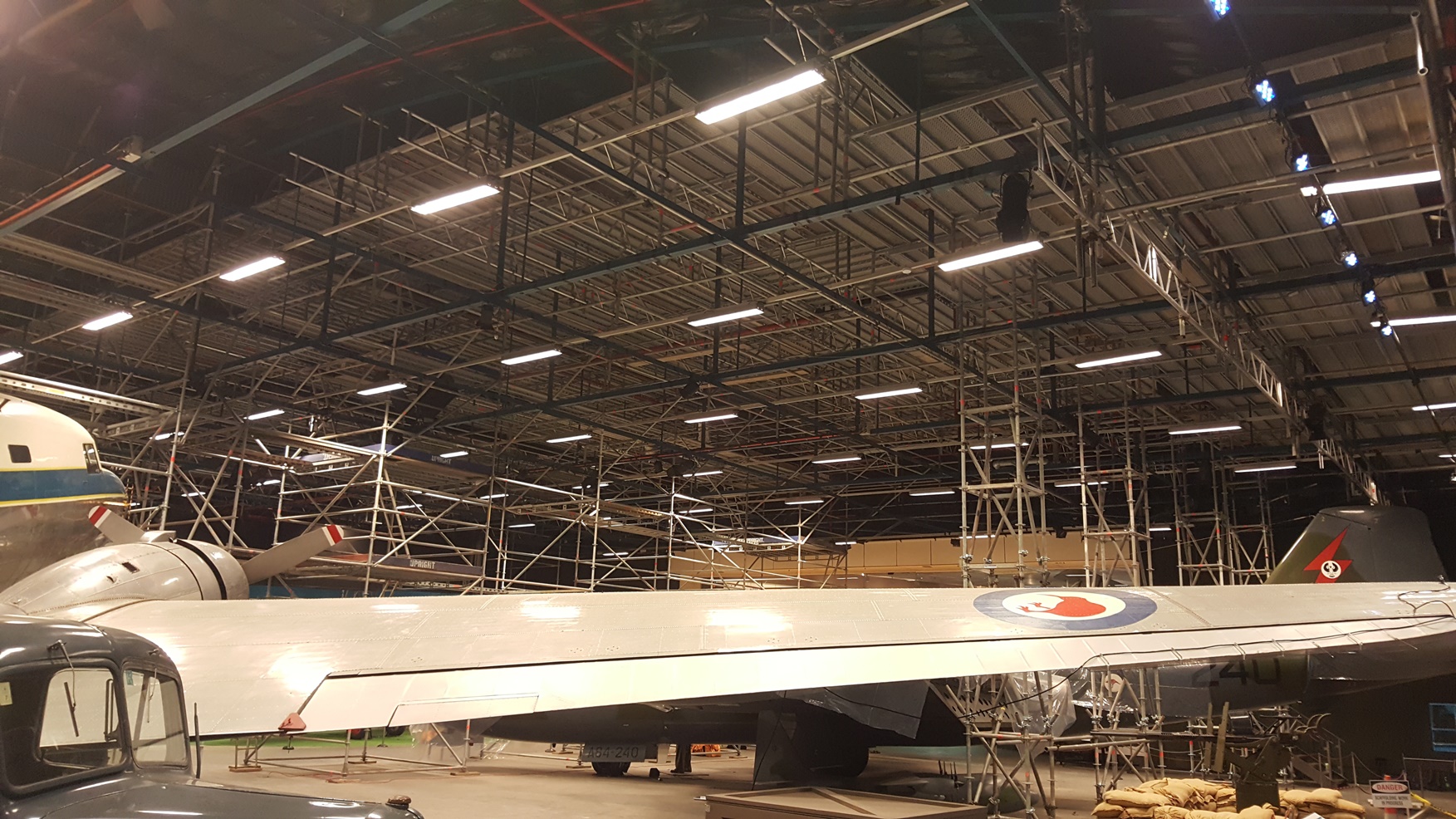 The Challenge:
To reroof the 85m long Wigram Airforce Museum Aircraft Hall and maintain safe public access to the WWII-era exhibits below.
The Detail:
Aircraft Hall is the main hanger at Wigram Airforce Museum in Christchurch. Built during WWII, it now houses over a dozen priceless, historic aircraft including a Dakota DC3 and an Iroquois helicopter. To keep the museum open throughout the re-roofing, Upright worked with Wayman Roofing to coordinate the project in stages – which often meant sending teams in overnight.
The crew surgically installed 100 tonnes of scaffold from the rafters above the planes, with a series of supporting towers positioned around the floor. The scaffold platform acted as fall protection for the workers on the roof above.
Working at night, Upright teams of up to men would pack up the scaffold at the end of each shift to ensure safe access for visitors to the museum during the day. We took special measures to protect the exhibits from marks or damage – the job was incident-free.

LET'S TALK:
CONTACT US TODAY
Do you have a project you'd like to talk through? Need a quote
or a visit to site? Contact us and we'll be in touch within the day.