CASE STUDY:
HERITAGE WATER TOWER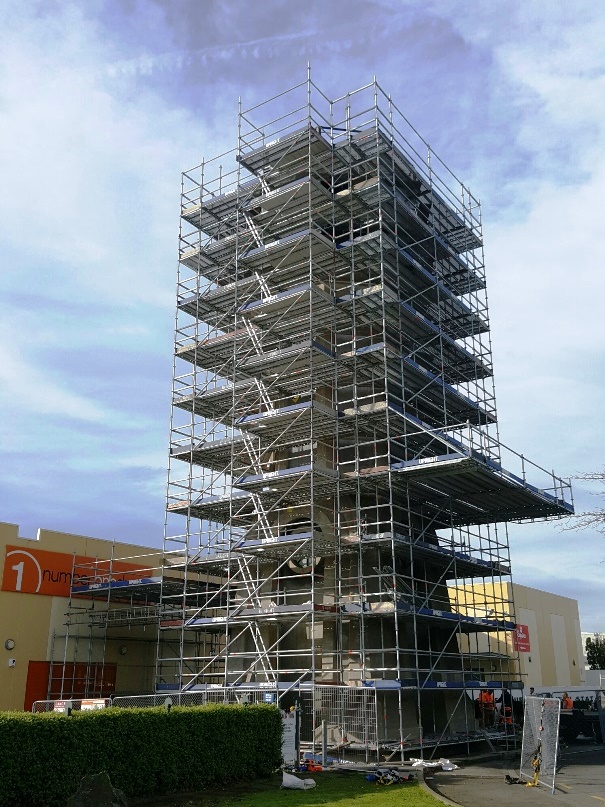 The Challenge:
Scaffold and net a 20 metres tall, 150 year old Christchurch landmark.
The Detail:
Built in 1883, the Addington Water Tower is a listed heritage building and a local landmark. It is notable for being one of New Zealand's earliest reinforced concrete structures.
After suffering damage in the earthquakes the tower needed extensive repairs. Main contractor Simon Construction, asked for the exterior to be fully scaffolded, and for access half way up the interior.
Due to its age and heritage status, Upright designed the install to have minimal contact with the structure. The team used plastic sole boards and caps on the ends of the scaffold tubing to reduce the risk of damage to the tower during high winds when friction is a factor. The team also worked with its engineer to safely encapsulate the exterior with scaffold netting, and they installed catch fans to protect the public below from any falling debris.

LET'S TALK:
CONTACT US TODAY
Do you have a project you'd like to talk through? Need a quote
or a visit to site? Contact us and we'll be in touch within the day.