Wow! What a year.
Today we are looking back at a year that has been an incredible one for us, and we thought it was worth reflecting on a few of those achievements and highlights we had throughout 2021.
Safe and Sound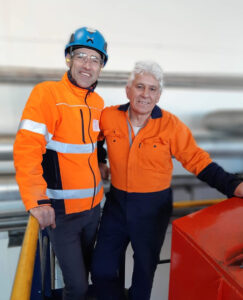 This year was a challenge for all in the industry with COVID -19. We are so grateful that we have been able to keep our team safe and healthy while still being productive.
Our health and safety processes are always at the forefront of everything we do, and we are proud to be a company that has a 100% double vaccination rate for our whole team.
Upright Highlight
The highlight for the company has been our staff and our team, and we are so proud of them. We have a fantastic group of scaffolders in our Chriscthucrh scaffolding crew, and it has been a privilege to work with them all this year.
We have made a real conscious effort to focus on team culture, one of our key drivers of everything we do at Upright Scaffolding, and this really feels like it is working for everyone involved with the business.
Scaffolding project Awards
The team's energy and effort were why we collected the residential sectors' scaffolding project of the year on the highly challenging and rewarding Cass Bay project (as featured on Grand Designs) and narrowly missed out on the Industrial scaffolding award.
The Cass Bay project required out of the box scaffolding solutions and engineering knowledge to erect the site structure to the highest standard, and we couldn't be prouder to win the award.
Scaffolding Dunedin
Our recent expansion into the Dunedin scaffolding scene will allow us to assist service more of the South Island and the Otago region with industrial, commercial and residential scaffolding projects.
Looking forward to providing scaffolding, quality access solutions and scaffolding services to these areas in 2022 – watch this space.
Thank you to our clients
One of our favourite aspects of what we do here at Upright scaffolding is the companies we work with and our projects. We thank you for the opportunity to work with some truly great customers on some amazing projects. Thank you for that opportunity.
All the best
We wish you all the best, have a happy and safe holiday season and look forward to seeing you all next year.